Games-Master-Projekte 2022/23
Die Games-Master-Projekte werden über 3 Semester in eigenständig gebildeten Teams entwickelt. Ziel ist es, einen hochpolierten Vertical Slice zu produzieren und im Rahmen der Abschlusspräsentation live vorzuführen.
Projektbeschreibung:
Navigate together with your destined partner through a mystical world full of puzzles. The connection between yourselves provides exciting abilities to help you on your way.
Connected - Birds of Two Feathers is a strategic local co-op game developed by the student team No Damage at the HAW Hamburg. It features the two lovely characters Ilja and Vesta searching for a way to fix the unlucky consequences of a ritual gone wrong. Passing through mountainous lands and magical ruins you are stuck with each other, for better or for worse. 
Wie eng seid ihr miteinander verbunden?
Begleitet in diesem strategischen Puzzle-Couch-Co-op die beiden Charaktere Ilja und Vesta auf ihrem Weg, Ilja von den Konsequenzen eines schiefgegangenen Rituals zu retten. Umgeben von einer mystischen Welt, die von Vogelgöttern bestimmt wird, müsst ihr gemeinsam verschiedenste Hindernisse mithilfe von spannenden Fähigkeiten überwinden. Ob die magische Verbindung zwischen euch unterbrochen ist oder nicht, wird über euer Gelingen entscheiden.
Connected – Birds of Two Feathers wurde vom studentischen Team No Damage an der HAW Hamburg entwickelt.
Screenshots:
Team:
| | | | | |
| --- | --- | --- | --- | --- |
| | | | | |
| Leveldesign, 3D Art & Animation | Programming, Game Design, Lore | Project management, Programming | Character Design, Story, Environment | Music, Sound |
Genre: Puzzle, Couch Co-op
Platform: PC
Links: Itch.io - Instagram - TikTok
Urban Future Combat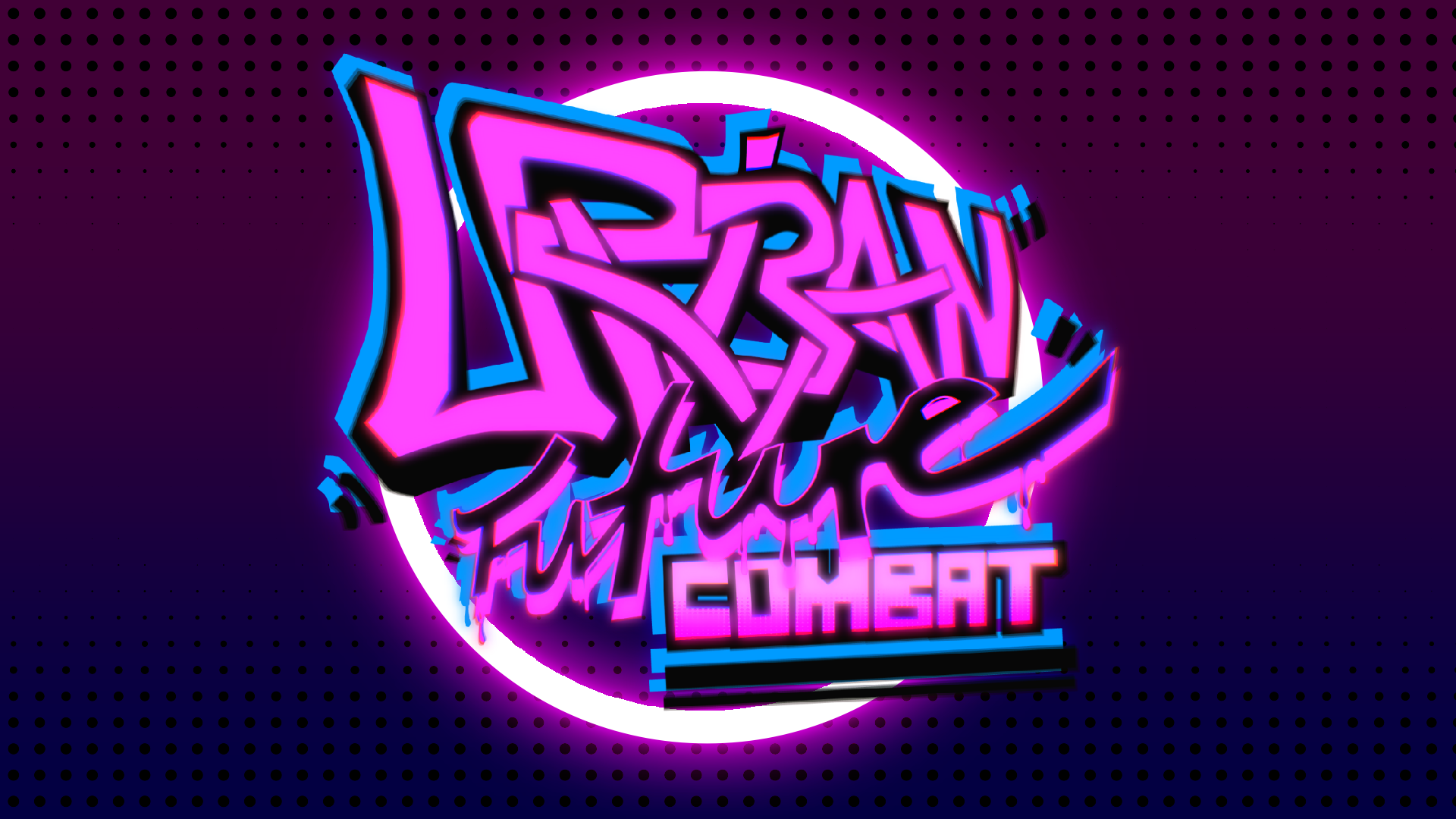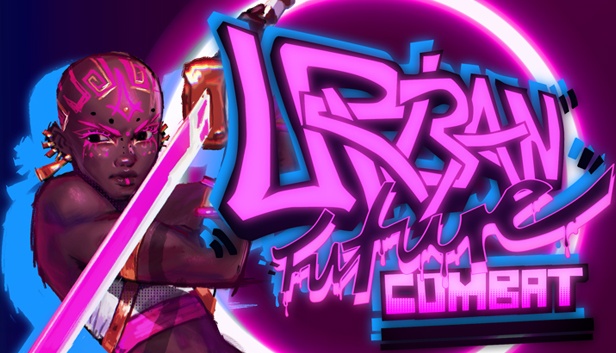 Dash  -  Slash  -  Die  -  Repeat  -  -  -  Dash  -  Slash  -  Die  -  Repeat  -  -  -  Dash  -  Slash  -  Die  -  Repeat
There is no slowing down in this fast-paced arena rogue-like. 
Take on the role of Alisha and fight increasingly powerful hordes of demonic robots.

Choose from 56 different mind-expanding upgrades.
Get stronger, get quicker, become invincible.
Dash. Slash. Die. Repeat.

Every trip is different, what will yours be like?
Dash  -  Slash  -  Die  -  Repeat  -  -  -  Dash  -  Slash  -  Die  -  Repeat  -  -  -  Dash  -  Slash  -  Die  -  Repeat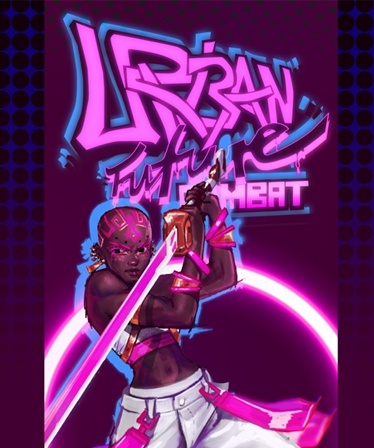 Screenshots: UFC_TEASER01_withSocial.mp4
Team:
Concept-Art,
3D-Art,
2D-Art,
Animation
Game Design,
Programming,
Technical Art,
Animation
Music & Sound,
Audio Programming,
Game Design,
Marketing
Genre: Arena Rogue-Like, Hack 'n' Slay
Platform: PC
Links: Itch.io - Instagram - Steam
Headache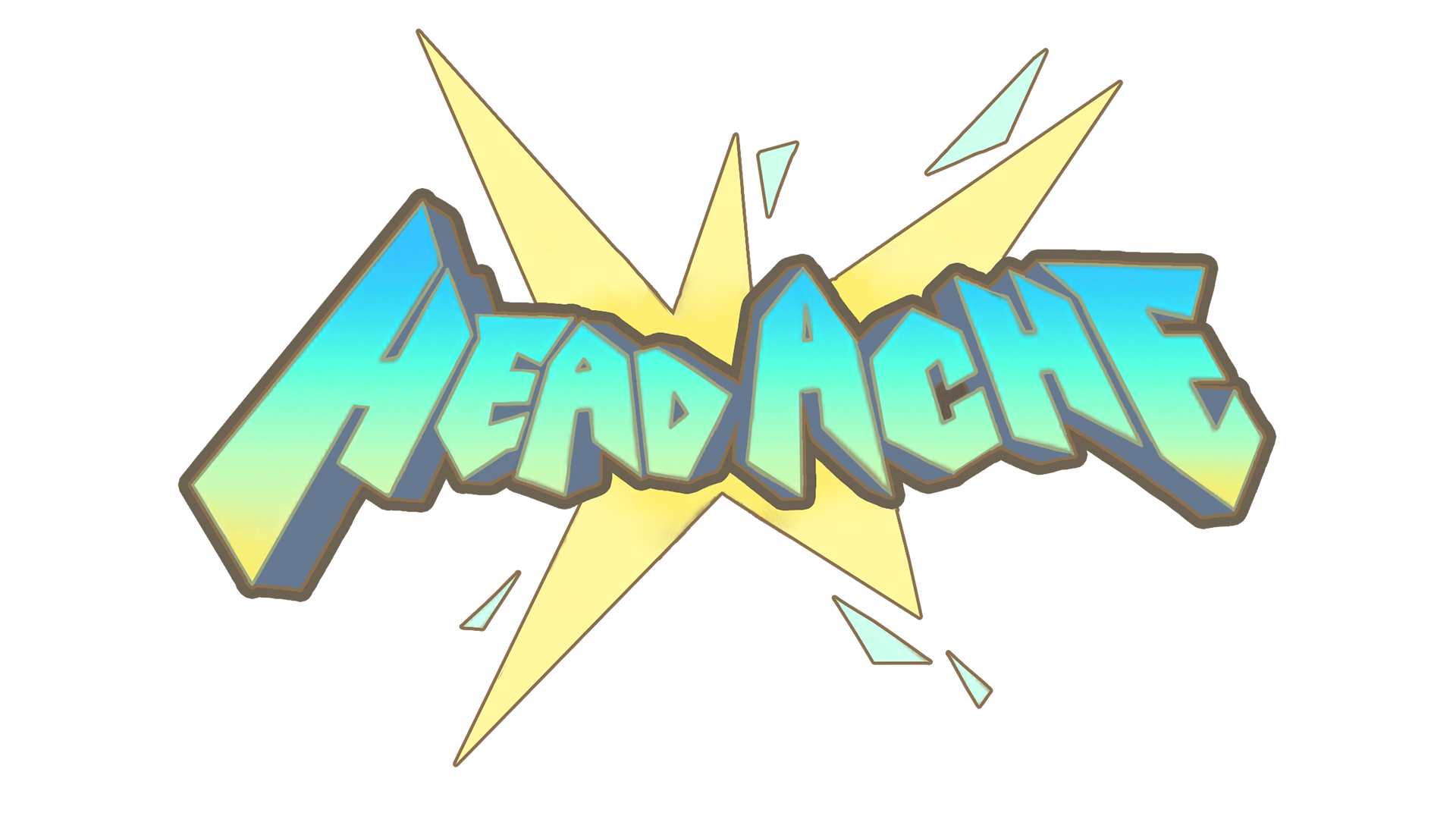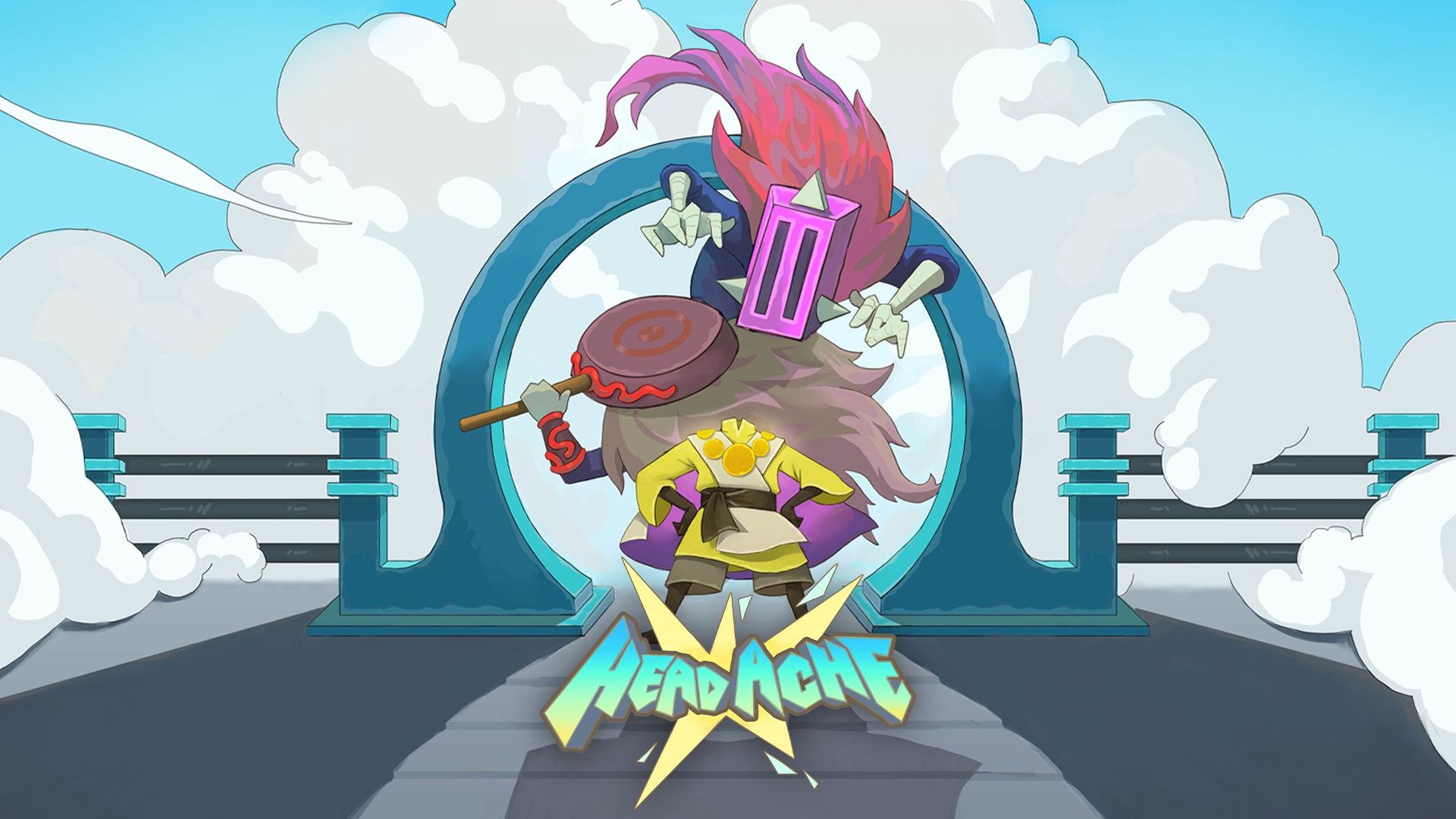 Kurzbeschreibung:
Du erwachst nach einem mysteriösen Überfall, ohne Erinnerungen und ohne Deinen wertvollsten Besitz... deinen Kopf. Begib dich auf die Suche, stiehl die Köpfe deiner Gegner und nutze deren Fähigkeiten zu deinem Vorteil. Wirst du es schaffen, dich durch die Welt der Gegenstandsköpfe zu kämpfen um zurückzuholen, was dir gehört?
Headache ist ein isometrisches Fighting Game und wurde von Kopfkino Games, einem studentischen Team und Indiegame-Studio, an der HAW Hamburg entwickelt.
---
You wake up after a mysterious robbery, unable to remember anything and where your head used to be, there is only emptiness. Headless, you set out to retrieve what was once yours.
Put on the heads of your enemies, use their abilities to your advantage and fight your way through the world of object-heads. Can you overcome all the obstacles to get back your head?
Headache is an isometric fighting game developed by Kopfkino Games, a student team turned indie game studio, at HAW Hamburg.
Screenshots:
Team:
Lead Programmer

UI/UX Design

Game Design
Programming

Project Management

Worldbuilding

Level Design

2D & 3D Character Art

Marketing Art

Musik / Sound


Sound Implementation
Genre: Isometric Fighting Game, Action
Platform: PC
Links:
Twitter: https://twitter.com/kopfkinogames
Instagram: https://www.instagram.com/kopfkino.games/
TikTok: https://www.tiktok.com/@kopfkino.games
Itch: https://kopfkinogames.itch.io/headache
---
Game Production 1 - 2023
Der Kurs Game Production 1 findet im 1. Semester des Games-Masters statt. Hier werden Teams gebildet und die Strukturen für die Zusammenarbeit erprobt und verbessert. Abschluss des Kurses ist ein für Web und Mobile entwickeltes Minispiel.
Cat Pile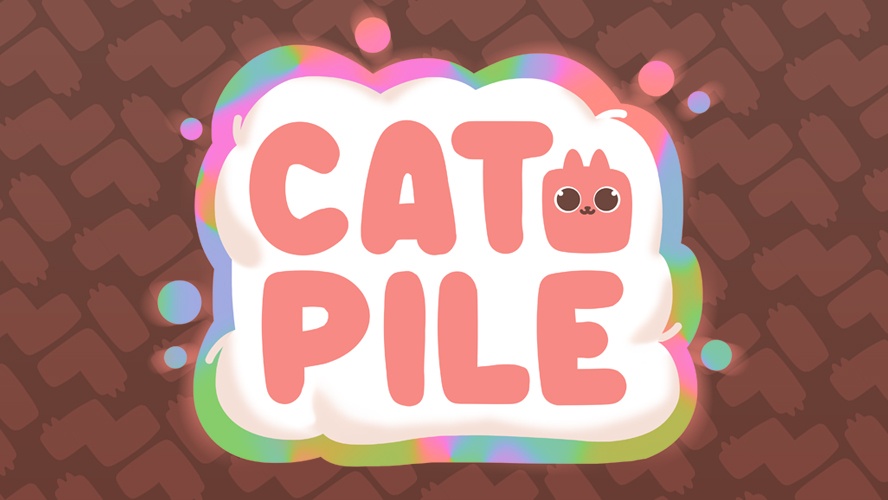 https://froschl.itch.io/cat-pile
Cat Pile ist ein 3D Puzzle Spiel, dessen Ziel es ist, Katzen auf einem Sonnenfleck unterzubringen. Die Katzen müssen hierbei so gestapelt werden, dass keine Lücken entstehen und die von der Sonne gekennzeichneten Felder alle in einer Höhe von zwei Einheiten ausgefüllt sind.
How To Play
All cats want a spot in the sun. Try to fit them all by rotating the floor.
Use the arrow keys to rotate the floor or drag it with your mouse.
The cat pile has to be two blocks high - no more, no less.
Have fun! :)
| | | | |
| --- | --- | --- | --- |
| Code, Project Management | Code | 2D art, Wikimanagement | 3D art |
Amazing Monk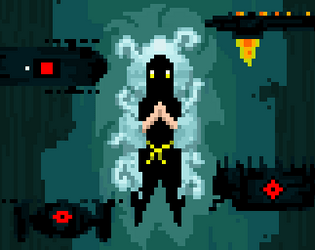 https://emas-dev.itch.io/amazing-monk
Willkommen in der atemberaubenden Welt von "Amazing Monk"! Tauche ein in ein Mobile-Spiel, das dich auf eine fesselnde Reise durch eine dystopische Cyberpunk-Stadt führt. Als mächtiger Geist eines tapferen Mönchs liegt es in deinen Händen, den göttlichen Segen zu erlangen, indem du dich mutig nach oben kämpfst.
Die Herausforderung ist klar: Durch schnelles Tippen nach links und rechts lenkst du den Mönch auf seinem Weg durch die gefährlichen Höhen. Du musst dich auf schwebende Plattformen begeben, die sich wie Tore zum Himmel erheben, während du geschickt den todbringenden Dronen ausweichst, die das Schicksal des Mönchs bedrohen.
Alina Erznkian

Projektmanager /

Programmer

Lead Programmer
Lead Artist

Lead Game Designer /

Artist

Sound Designer
Puppy Dog's Pro Dasher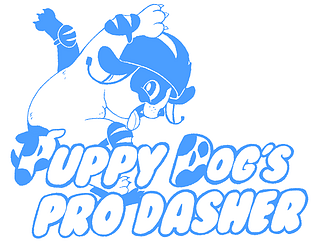 https://teamjuicebox.itch.io/puppydogsprodasher
Grab your skateboard (and helmet of course!) and dash away through your suburbian neighborhood.
Navigate through the streets, dodge the 'Bad Vibes' and collect J U I C E  B O X E S as fast as you can  to answer the queston:

"Who is a cool boi? Yes, you are!" 🐶 🛹
| | | |
| --- | --- | --- |
| Code, Game Design, Sound | Code, Level Design, Musik | Art, Animations, Project Management |
SECratLY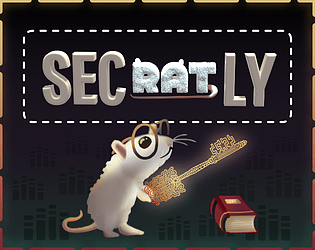 https://rokju.itch.io/secratly
In "Secratly", players guide a rat through a library with painted paths. During a stormy thunderstorm in the middle of the night, the rat secretly tries to find new books for its general knowledge as well as a key to the next room in order to delve deeper into the library. After a flash of lightning, everything goes dark and the player draw their desired path from memory to show the rat the way in the dark.
Explore the dark medieval gothic library on a stormy night
Improve your score by exploring more rooms through keys
Collect books with little quotes and fill your book collection
Programming, 3D Art,
Game Design
Programming, Game Design,
UI Design
Media/Game Design 2 und 3 - 2023 (Bachelor Media Systems)
In selbstständigen Projekten werden experimentelle und nicht zu umfangreiche Gamesprojekte (digital oder analog) konzipiert und entwickelt.
PiuPiu
Windows Version, Browser Version
Screencapture Video: PiuPiuTrailer.mp4
PvP / 3D / Splitscreen / Third-Person (Unity)
Unser Spiel ist eine Mischung aus kompetitivem PvP und kooperativem Gameplay, das sich an BoxHead orientiert. Das Ziel des Spielers ist es, im PvP-Modus eine Siegessträhne aufzubauen und aufrechtzuerhalten. Im kooperativen Modus geht es darum, Wellen von Gegnern zu überleben und so lange wie möglich durchzuhalten.
Durch Eliminieren des Gegners, gewinnt man einen Punkt dazu und bekommt neue Waffen.
Über die Map verteilet spawn am Anfang des Spiels Healing potions. Dieser Heal spawnt erst wieder, wenn ein Spieler Eliminiert wird.
Im Co-op verliert man, wenn alle Spieler gleichzeitig eliminiert sind.
| Gruppenmitglied | Verantwortlichkeiten |
| --- | --- |
| | Design |
| | Writing |
| | Sound |
| | Coding  |
| | Coding Lead |
Cheese🧀Quest
https://tabearg.itch.io/cheesequest
Screencapture Video: YouTube
Top-Down Rogue-lite 2D Pixel-Art, mit Ressourcen sammeln und Aufbauelementen (Unity)
Mausi, die magische Maus, möchte den besten Käse der Welt kreieren. Alle 2 Jahre kommt eine Verkäuferin mit unglaublich gutem Käse vorbei, daher fragt Mausi die Verkäuferin, wie sie denn so guten Käse machen kann. Ohne ein Wort zu sagen, drückt ihr die Verkäuferin ein Buch in die Hand und verschwindet. In dem Buch befinden sich die Anleitung und die benötigten Rezepte für den magischen-Mausi-Käse. Voller Tatendrang machte sich so Mausi auf den Weg zur nächstgelegenen Höhle, um den Käse ihrer Träume zu erschaffen. 
| Gruppenmitglied | |
| --- | --- |
| | Writing Lead, Art |
| | Art Lead, Sound |
| | Programming Lead, Game-Design |
| | Sound Lead, Programming |
Spirit of Justice
https://xiaolongbao.itch.io/spirit-of-justice
Visual Novel / 2D Art / Mystery (Ren'Py)
Ein Mann wurde zu einem Spirit, nachdem er zu Unrecht wegen Mordes zum Tode verurteilt wurde. Der Spirit kann die Entscheidung nicht einfach auf sich nehmen und will die Wahrheit ausfindig machen. Hilf ihm den unlösbaren Fall aufzuklären! 
Artstyle: Semi-realistic, Anime
Setting: Ancient China, Fantasy, Mystic
Story: Murder, Revenge, Crime
Gruppenmitglied

Head: Art, Programming

Assistant: Game Design

Head: Writing, Sound

Assistant: Programming

Head: Planning, Game Design

Assistant: Art, Sound, Programming